Sixth Form Results Day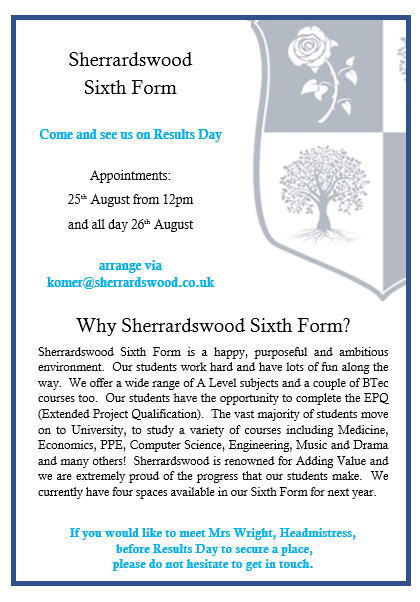 Results Day
Come join us on our Results Day on 25th August 2022 (12pm onwards) or on 26th August 2022 (all day)!
You will have the opportunity to meet with our Headmistress, Mrs Wright, and have all your questions about our Sixth Form provisions answered!
To register your interest, please fill out the form below and a member of our Admissions Team will be in touch shortly, or alternatively, please email Kate Omer at komer@sherrardswood.co.uk to book your appointment.