Sherrardswood Warhammer School League - Training for the Nationals
After the success of our winter Warhammer house competition, our club members have been taking part in an Individual League competition. Each player is matched with a new opponent each week and points are accumulated towards their league scores. The tournament games are designed to help the school team prepare for the National event in Nottingham in April.


This week, Alex Dunning scored his first victory with his Necron army, beating James's Tau force. Players earn league points for both their game performance and their 'Tools of War'. Although James is yet to score a win, his hobby skills and preparation have been so good that his Tools of War scores have helped him to move up to third place.

Newcomer George Gaunt, pictured here playing another new competitor Alex Cooke, has been the revelation of the tournament, scoring three wins out of three.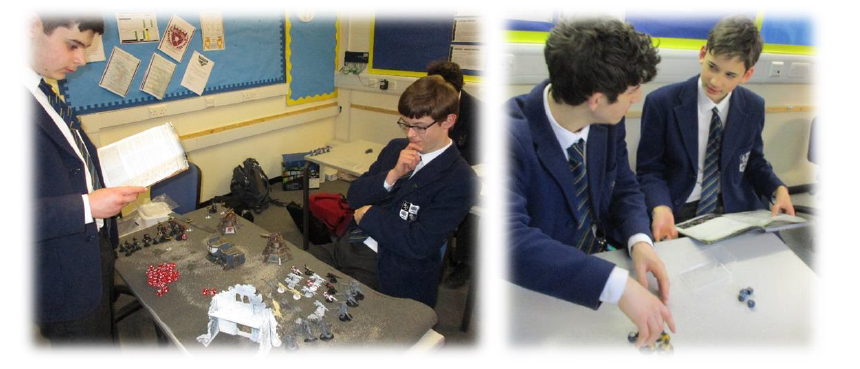 The final game in two weeks' time between George and current leader Finley Arbon-Donovan could well be the tournament's deciding fixture.
Previous
Next